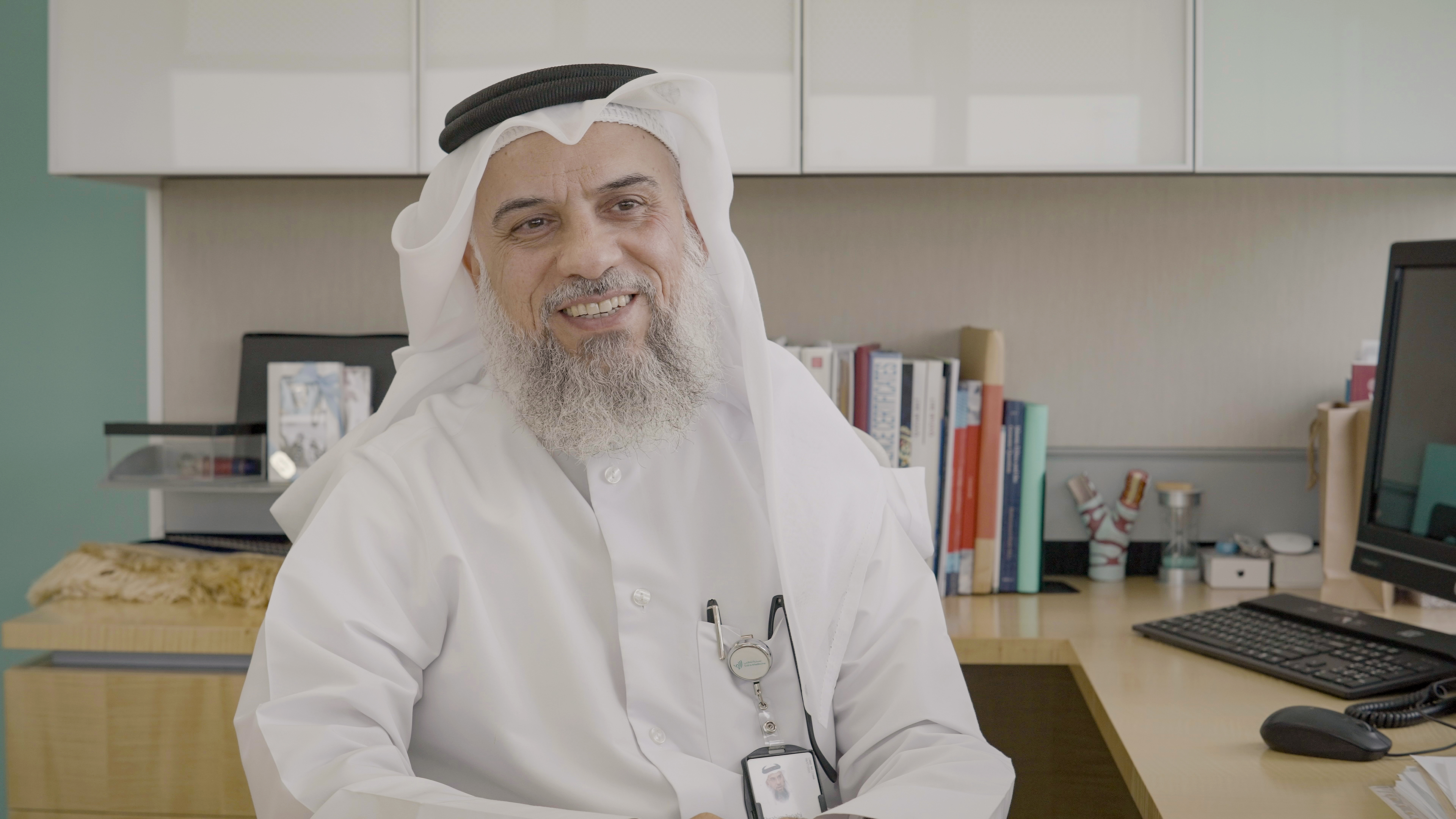 The first Qatari doctor to be awarded a "Professor" degree.
He is currently the Chairperson of the Pediatric Pulmonary Diseases Department at Sidra Medicine and previously the CEO of the Research Center at Hamad Medical Corporation. He is a pediatrician known for his dedication, love for work, and good manners in dealing with others.
Al-Janahi began working at Hamad Medical Corporation [HMC] in 1992, where he held several senior positions, in addition to his positions as Executive Director of the Corporation's Medical Research Center, Deputy Head of the Pediatrics Department, and Head of Pediatric Pulmonology Department at HMC and at Sidra Medicine. Al-Janahi obtained the American Board of Pediatric Pulmonology and was a fellow of the British Royal College of Pediatrics and Child Health.
He is the author and co-author of over 30 published articles, along with numerous contributions to books, presentations, and abstracts. He also hosts a weekly one-hour television show, "Medicine and Life," on Qatar TV.
Dr. Janahi's leadership extended beyond Qatar to the region and the world. He is a founding member of the Arab Pediatric Pulmonology Association. He is also an examiner for several certifying boards and qualifying examinations, which include the British Royal College of Pediatrics and Child Health.
While at HMC, he chaired the Medical Ethics Committee. This advisory committee specializes in both medicine and Sharia; includes members from within and outside HMC. Its tasks revolve around medical ethics, the practice of doctors and the cases presented to them, and the reviewing and making of policies to practice medicine ethically.